Course details
【All-you-can-drink all-you-can] plan 120 minutes all you can drink! 1500 yen (tax excluded)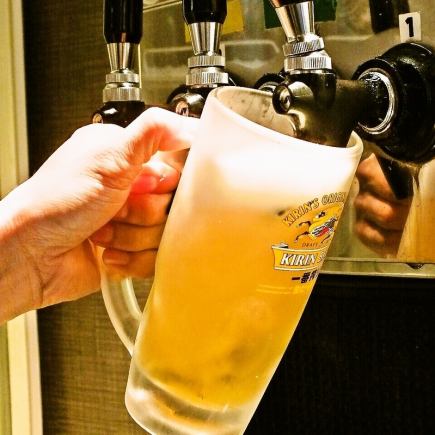 All-you-can-drink available

All you can drink You can change to premium all-you-can-eat at 120 minutes (last order 30 minutes before) + 500 yen (tax excluded).
Entrance on the day OK! Combine with your favorite dish, plan only for drinks ☆ Sun - Thursday only! Only + 500 yen will be drunk as 3 hours ♪ Great satisfaction mistake pear ★
Course menu
[Separately] all-you-can-drink plan!
Thank you for your order of cooking ☆
All-you-can-drink menu
Beer / highball
· Draft beer (pitcher) / high ball (whiskey + soda)
Shochu
· Rock · Water split · Hot water split ※ White water (wheat) · Tang (potato)
· Sake / wine
· 【Japanese sake】 hot and cold sake (2 consecutive) / 【wine】 red · white (decanter)
·Cocktail
· Cassis (Orange · Grapefruit · Soda · Milk · Oolong) / Peach (Orange · Grapefruit · Soda · Milk · Oolong)
· Jin (Rock · Tonic · Soda · Orange · Grapefruit) / Vodka (Rock · Tonic · Soda · Orange · Grapefruit) / Kalua (Milk · Oolong)
- Zhuhai
· Lemon / Ume / Giant Peak / Oolong / Calpis / Green Apple / Green Tea
·plum wine
· Rock · Soda · Hot water · Water split
·Soft drink
· Oolong tea / green tea / orange juice / gigantic peak / giant peak soda / calpis / calpis soda / grapefruit juice / green apple / green apple soda
· ◆ All-you-can-drink premium ◆
· · 【Shochu】 Phantom dew / Black Kirishima / Kyushu Omachi / Asakura Usagi / Ichimono / Ichimono (red) / Midori / Kiyosu / Isami / Mt. Futako Hayama / Doken / Nikaido / Shobo [Awamori] Wind 【Japanese sake】 Tateyama / Yoshino River / Ichinoseki / Shiroi [Plum wine] Sweetness Moderation Plum wine / Jasmine plum wine / Red rabbit horse Yuzu plum wine / Kaga plum wine 【Fruit wine】 Nigori Ryuji / plenty of sweet summer / La France
2018/06/15 update